Life on the Edge of the
Darien Gap
Senior Advocate for Latin America Rachel Schmidtke traveled to the Darien Gap in April 2022 and documented various parts of the journey migrants take through the dangerous region to find safety.
Migrants are increasingly making a perilous journey north through the Darien Gap, a dangerous 100 km stretch of dense jungle between Colombia and Panama. Before they head through the Gap, most migrants will go through the towns of Necoclí and Capurganá in Colombia's Gulf of Urabá. Here is a glimpse of what life is like for migrants before they embark on the dangerous trek.
Necoclí is a sleepy beach town that up until 2021 had minimal experience dealing with large movements of people through the Gap.
Things have changed in recent years as more and more displaced people from all over the world pass through the town to travel north. Many displaced people are fleeing repressive governments, extreme poverty, violence, and lack of access to services like healthcare and education in their home countries.
Today, much of the local economy in Necoclí is set up to cater to migrants who want to cross the Gap. Local vendors sell goods including boots to wade through the rivers in the Gap, animal repellent to ward off snakes and other creatures, gas stoves for cooking, and tents for sleeping. Many of these goods get discarded during the journey through the Gap as they are too heavy to carry.
Locals established a private boat company to take migrants from Necoclí to reach another town called Capurganá, where they are picked up by smugglers to cross the Gap.
Those who can't afford a boat ticket or smuggler fees must wait days to weeks in Necoclí, working to scrounge up enough money by recycling bottles and doing odd jobs around town. Migrants who wait often find themselves in difficult conditions due to an absence of a humanitarian response in the town. People lack shelter, food, and access to many services.
Women and children are especially affected. Women face risks of assault and exploitation. Children lack proper nutrition and access to education while on the move. Thousands of children have crossed the Gap since 2019, many under the age of 5.
Once people leave Necoclí and Capurganá, their lives are in the hands of the smugglers who will take them through the jungle. They risk assault, sexual abuse, and even death.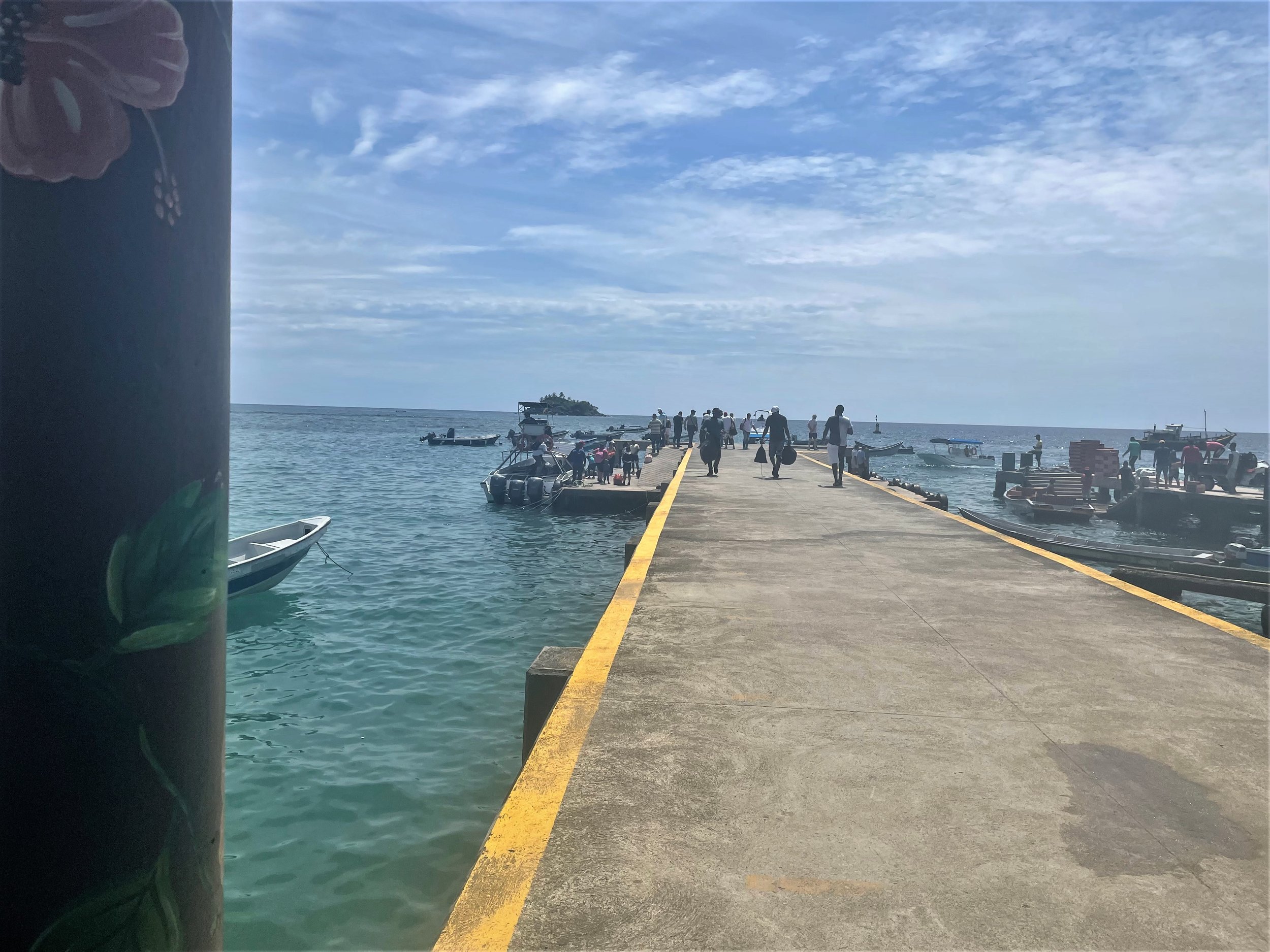 Without more humanitarian support and policies that will reroute people away from the Gap, migrants will continue to be in extremely vulnerable situations. Governments in the region, with the support of international and local organizations, must work together to address this humanitarian challenge. Until then, people will continue to be in danger.