Birth Registration in Turkey: Preventing Statelessness of
Syrian Children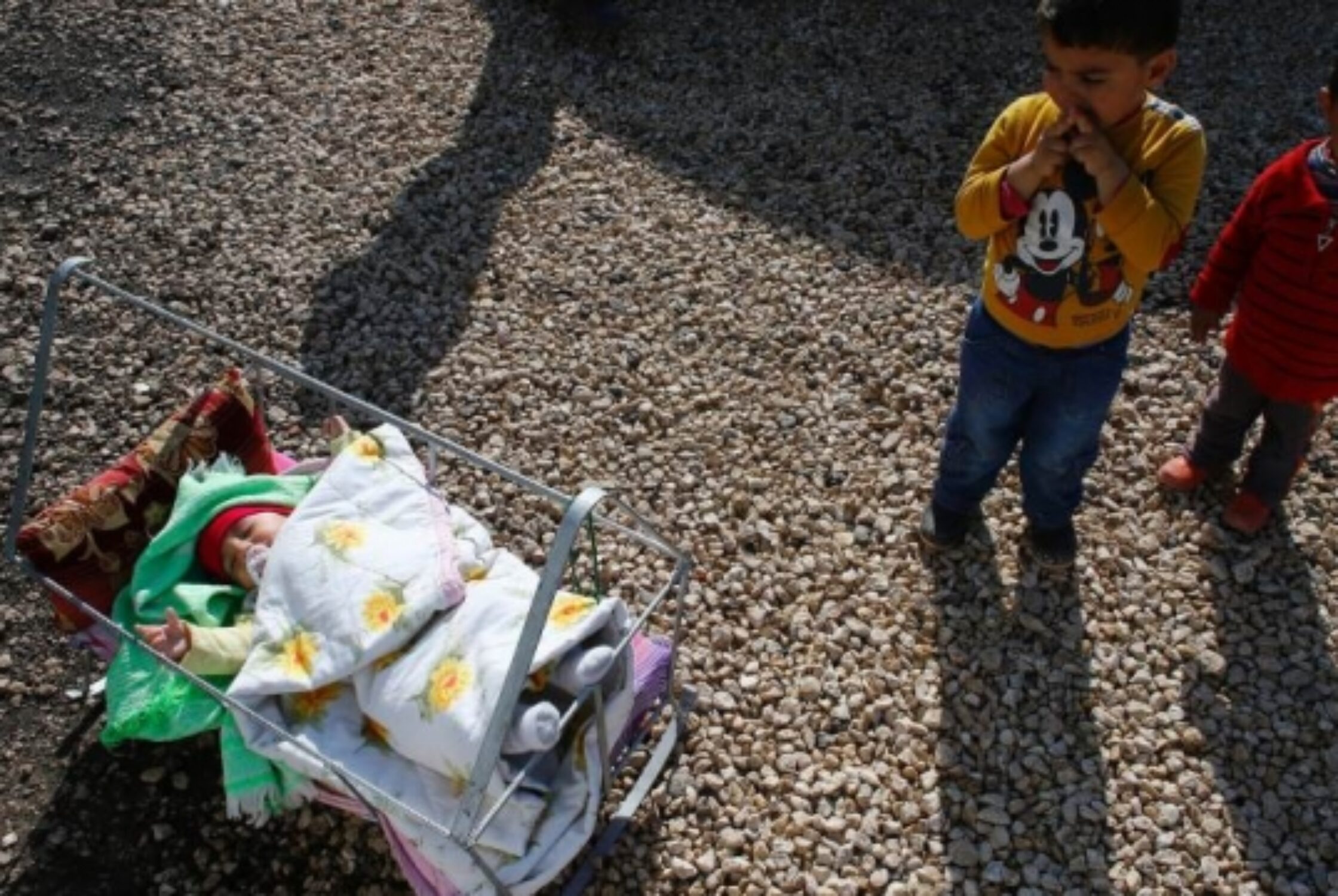 Imagine that your own birth was never officially recorded. Your family members and friends would know you, and know that you exist. You might receive services from local organizations, like the church or the fire department. But what would happen when it's time to enroll in school, get a job, or apply for a driver's license? Now imagine all of this is happening to you in a foreign country. You fled your home because of war. But when it's time to return home with the rest of your family, how could you prove that you belong there? How could you convince anyone that you, too, had rights in the country that you consider home?
Refugees International is in Turkey this month to look at the registration of Syrian children – those newly born in Turkey and those who fled Syria without registering. Turkey is currently home to the largest number of Syrian refugees in the region, including a sizeable unregistered population. While the four neighboring host countries – Jordan, Lebanon, Iraq, and Turkey – all have some sort of process to recognize these births, getting through that process is full of difficulties.
One of the hallmarks of the Syrian refugee population that has fled the conflict over the past four years is its young age. The median age in Syria when the conflict started was well under 25 years old. Currently, one in four Syrian refugees is under the age of 17. But the large majority of refugees are 18 to 59 year-olds, those in the stage of life more likely to have children. In light of the relative youth of the refugees, and the fact that many have now been outside Syria for four years, it is not surprising that large numbers of Syrian refugee babies are being born in countries of asylum. "Normal" life must go on. There are weddings and feasts and health crises, and there are of course births and deaths.
Since early 2011, it's estimated that nearly 60,000 Syrian babies have been born in Turkey. These are the babies whose births have been documented. It is unclear how many others have been born without recognition; there may be hundreds or thousands of other births that have not been recorded. Plenty of Syrians in all the neighboring host countries remain unregistered themselves—either by choice or because of circumstances. As a result, their children may also go unrecognized by any formal registration system. What is the future for children whose births have not been registered and therefore have no documentation of their Syrian heritage?
The difficulty in registering a Syrian refugee baby in most cases begins before the child is actually born. Generally, in countries neighboring Syria, parents must provide documentation of a valid marriage, which usually requires offering evidence of their own identities. But all over the world, refugees often flee at a moment's notice with few possessions and little time to think about hedging their bets for the future. Personal documents may be left behind, lost in transit, or destroyed by hostile actors. Many of the civil registration offices and ministries that might have kept such records in Syria are not centralized and no longer function, even if it were safe to access them.
A further complication is that Syrian nationality is normally passed through a child's father. Many fathers of Syrian newborns are dead, missing, separated from their families, or simply unable to prove their own identity. And consider survivors of rape, who may not even know who the father of their child is. Without proof of paternity, Syria may not recognize these children as citizens.
Turkey is not unusual in that it does not automatically offer Turkish citizenship to refugees sheltered within its borders or to the children born to them. While a host country may not confer nationality to a child born of foreign parents, it can nonetheless provide a birth certificate and register births. Recording and collecting this information will be critical for children born in exile to acquire Syrian nationality in the future and thus for facilitating return to Syria.
Birth registration for refugee children is an essential element of any humanitarian response. The possibility that a child may not have an official identity and the rights that go with it has serious implications for the future of Syria and whether or not Syrians can—or will want to—return.
Photo: A Kurdish refugee baby from the Syrian town of Kobani sleeps at a refugee camp. Suruc. /REUTERS