RI Condemns Assad Regime Violation of UN Ceasefire in
Eastern Ghouta
Washington, D.C. – Refugees International condemns in the strongest possible terms the attack over the weekend on Eastern Ghouta by the Assad regime in direct contravention of Saturday's unanimous UN Security Council resolution 2401 calling for an immediate nationwide ceasefire. That attack coupled ground forces with air bombardment, reportedly including the use of chemical weapons.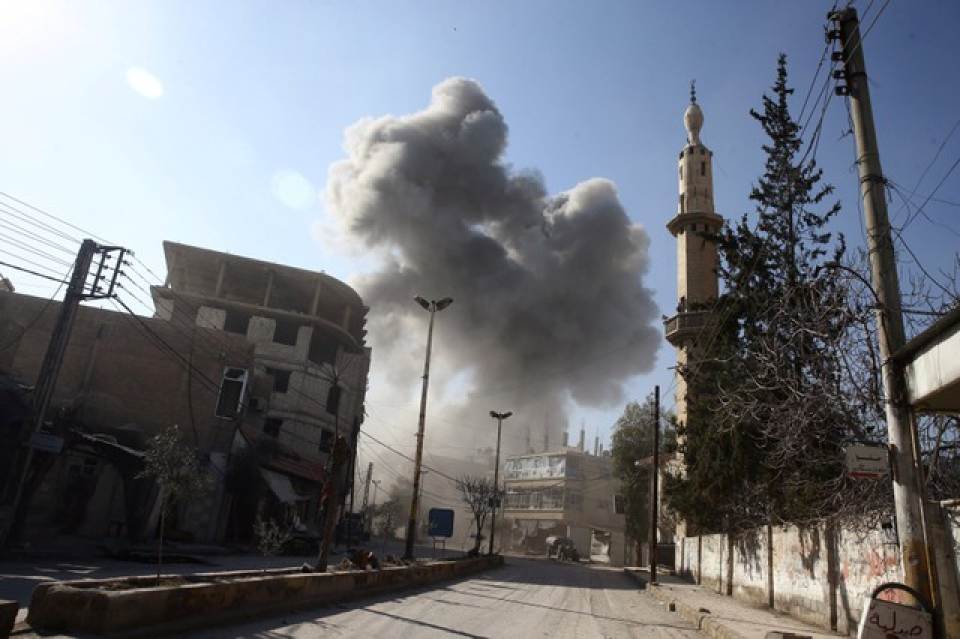 Over the last week, more than 500 civilians have been killed and another 2,500 wounded in Eastern Ghouta. Some 400,000 civilians remain trapped in the opposition enclave, enduring what UN Secretary-General Guterres has described as "hell on earth."
The UN resolution calls for a 30-day humanitarian pause to allow access for humanitarian aid and medical evacuations in Eastern Ghouta and other besieged or hard-to-reach areas. Some three million Syrians are in acute need of humanitarian assistance in these places.
Across Syria, an effective pause to allow for humanitarian assistance is long overdue. Today, Russia announced that a humanitarian corridor would open tomorrow into Eastern Ghouta and be accompanied by a daily five-hour pause in fighting to allow for humanitarian access. This is a step in the right direction, but it falls short of full compliance with the terms of the UN resolution 2401. Much more needs to be done to address the enormous humanitarian needs of vulnerable Syrians.
Refugees International therefore calls for the following steps to be taken:
All parties to the conflict must immediately comply with the terms of the UN ceasefire. The conflict's toll on civilians in Eastern Ghouta and elsewhere is unconscionable.

The Trump Administration should immediately dispatch a high-level envoy to capitals to push for the implementation of the ceasefire. Strong American leadership will be essential if diplomacy is to succeed.

President Trump should join the German and French heads of state in their joint call for Russia to reign in the Assad regime and to push for rapid implementation of UN Security Council resolution 2401.

The UN Security Council should expand the 30-day window for assistance to those in need for a meaningful period of time. Thirty days is insufficient to address the needs of people who have been besieged for weeks, months or even years.

All parties to the conflict must allow urgent, consistent and predictable humanitarian assistance countrywide. This must include the facilitation of medical and humanitarian evacuations.
The ongoing hostilities in places such as Idlib and Raqqa, and the extended siege of Eastern Ghouta, make clear the consequences of repeated failures to implement an agreement that would protect civilians and save lives. The current disregard for the UN Security Council resolution that would do so is unthinkable.