Former U.S. Officials Urge U.S. Vice President Pence and Mexican President-Elect López Obrador to Protect
Asylum Seekers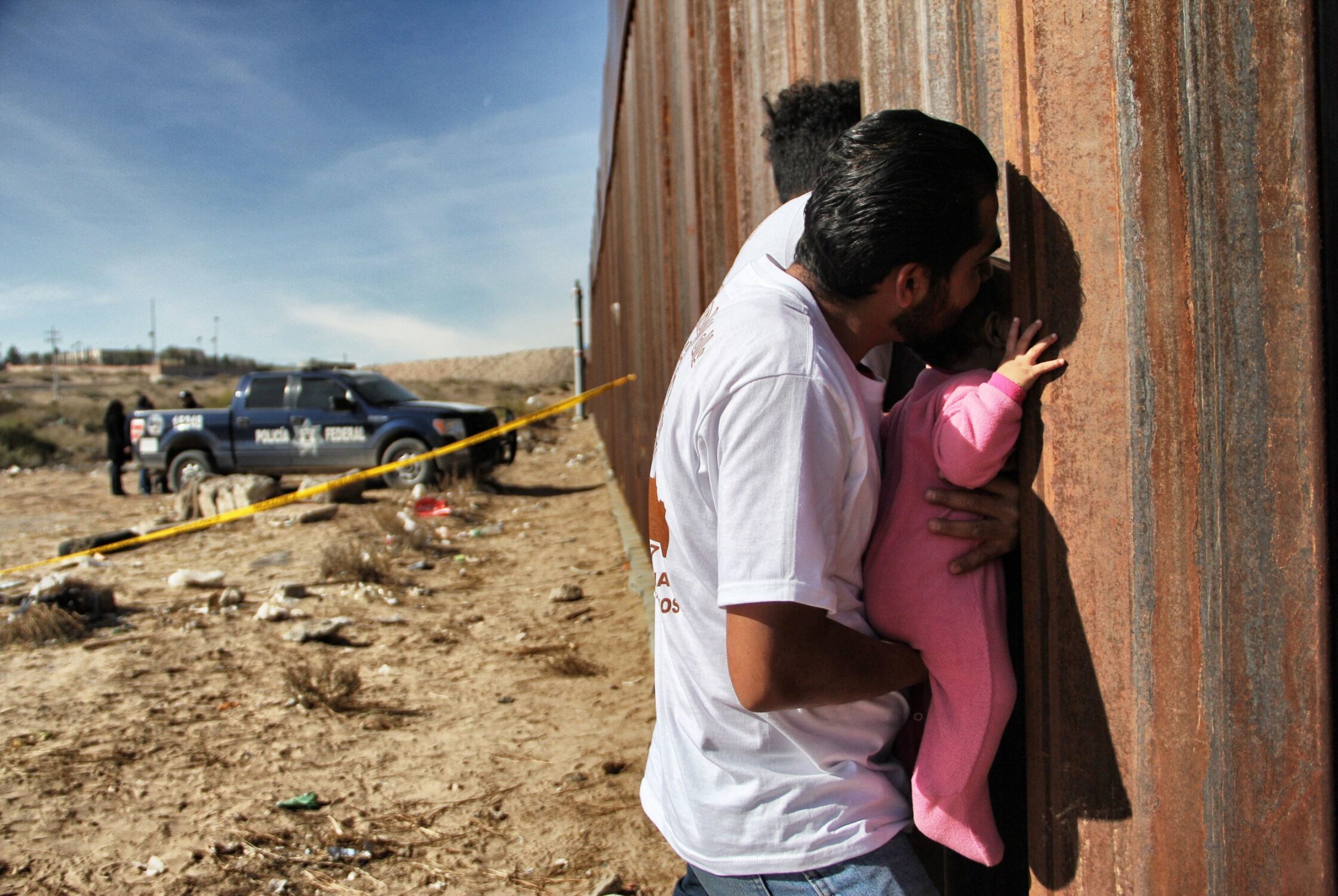 WASHINGTON, D.C.—In a letter released today, 19 former senior U.S. officials involved in national security, refugees and asylum, and Western hemispheric affairs urged the governments of Mexico and the United States to emphasize that the issue of migration from Central America is primarily a humanitarian issue. The letter, addressed to Mexican President-Elect López Obrador and U.S. Vice President Pence, comes a day before the two leaders are set to meet on migration issues on the sidelines of Obrador's presidential inauguration on December 1.
Signers of the letter expressed deep concern over reports that the United States will press Mexico to accept an arrangement that would force those seeking asylum in the United States to remain in Mexico pending determination of their claims. In the letter, they urge the United States and Mexico to "rule out any agreement that would endorse U.S. measures to restrict access to asylum in the United States and would make the government of Mexico complicit in abuses of human rights."
Signatories include an unusually senior and diverse grouping of officials, including former Under Secretary of State Thomas R. Pickering, former Deputy Secretary of State Antony Blinken, former Deputy Secretary of State William J. Burns, former acting U.S. Immigration and Naturalization Services (INS) Commissioner Myrta (Chris) Sale, and former INS General Counsel Bo Cooper. The letter was also signed by a number of regional specialists including former Deputy Assistant Secretary of State for Western Hemisphere Affairs Jeffrey DeLaurentis, as well as former Assistant Secretaries of State for Populations, Refugees, and Migration Phyllis Oakley, Gene Dewey, Eric Schwartz, and Anne C. Richard.
The letter also declared that, "Rhetoric that has vilified the asylum-seeker population risks leading to policy measures that will be misdirected, will fail to address this humanitarian challenge, and will have devastating impacts on the lives of vulnerable women, men, and children."
Eric Schwartz, president of Refugees International, said, "Mexico and the United States have critical interest in cooperating on migration issues. Together the two countries can find solutions that achieve enforcement objectives without sacrificing the principles of protection. President-Elect López Obrador's inauguration should be a moment in which this commitment and principle is affirmed."
The letter comes amid U.S. efforts to restrict access to asylum for those seeking to enter the United States, whether between or at U.S. ports of entry. In addition to conflicting with U.S. obligations under the Refugee Convention and Protocol, U.S. actions have unreasonably compounded the challenges for the government of Mexico, which is already hosting thousands of Central Americans seeking refuge.
Read the full letter here.
# #
For press inquiries, please contact Sarah Sheffer at ssheffer@refugeesinternational.org or 202 540 7029.