On November 18, the Washington Circle gathered for dinner at the residence of His Excellency The Ambassador of Italy, Claudio Bisogniero at Villa Firenze. The evening featured remarks by former aid worker Jessica Buchanan as she described her experience being held hostage in Somalia for three months.
H.E. Ambassador of Italy Claudio Bisogniero welcomed guests to Villa Firenze for the Washington Circle.
Refugees International Senior Advocate Mark Yarnell provided an expert account of events in Somalia.
Jessica Buchanan, author of Impossible Odds, gave a gripping account of her three months being held hostage by Somali pirates.
Mark Yarnell, Jessica Buchanan, and her husband, Erik Landemalm took the stage for a question-and-answer session with guests.
Mariella Trager, Chair of the Washington Circle with Eileen Shields-West, Chair of Refugees International's Board of Directors.
Ambassador-at-large of Pakistan Rafat Mahmood, former Secretary of Homeland Security Michael Chertoff, and Ambassador Italy Claudio Bisogniero.
RI Board Members Lisa Barry and Joy Alferness with Willee Lewis.
Didi Cutler, George Valanos, RI Chair Eileen Shields-West, and Frederica Valanos.
Erik Landemalm, Sydney Johnson, Former U.S. Ambassador Walter Cutler, Meryl Chertoff, and former Secretary of Homeland Security Michael Chertoff.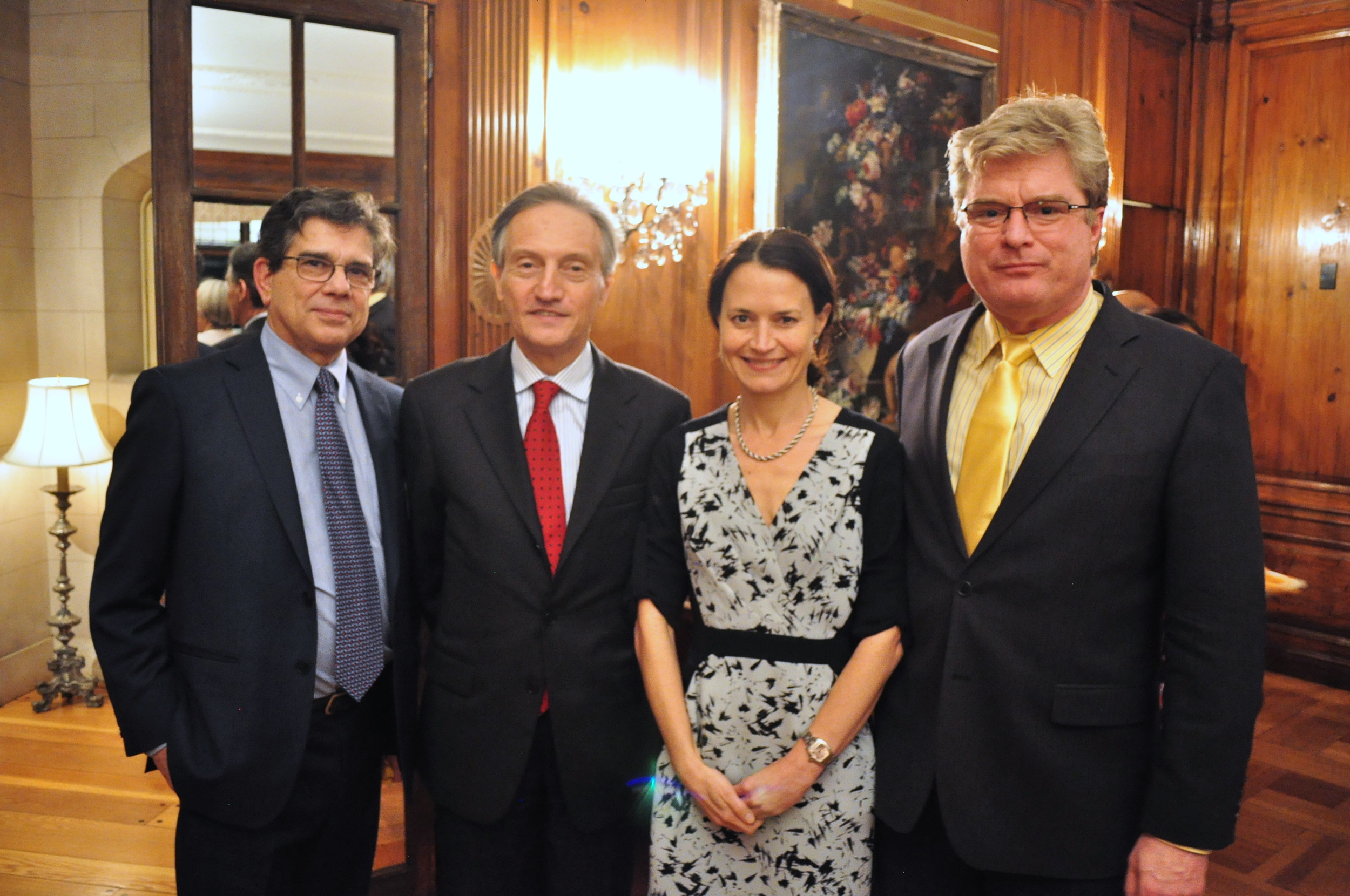 RI President Michel Gabaudan, Ambassador of Italy Claudio Bisogniero, Deputy Assistant Secretary Catherine Wiesner, and Principal Deputy Assistant Secretary Simon Henshaw.